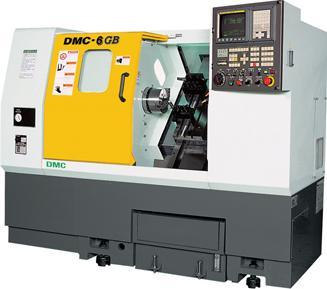 In the numerical control equipment purchased by the aviation industry in recent years, the domestic production ratio has reached over 85%. With the continuous improvement of the adoption rate of domestic equipment, it has driven the technological progress of the machine tool industry, expanded the market share of domestic equipment, and also increased the competitiveness of the domestic machine tool industry. The "State Council's Opinions on Accelerating the Revitalization of the Equipment Manufacturing Industry" listed high-end CNC machine tools as one of the 16 key development projects. Through the combination of "production, learning, research, and use", it has provided a number of applications for China's aerospace industry. product.
Although the domestic machine tool industry has made significant progress, it still has a relatively low grade and is still far behind the advanced level in foreign countries. Domestic product reliability is not high, life is short, control systems are unstable, and service quality needs to be further improved. Hao Ming said: "The current three-axis machine tools can basically reach all domestic, four-axis machine tools can meet 70% to 80%, five axes and above are mainly dependent on imports."
The rapid development of China's economy has generated a lot of demand, which has played a big role in promoting the machine tool industry. However, the industry still has problems such as being large but not strong, and the development of numerical control systems and functional components lagging behind. For this situation, Hao Ming pointed out: "The world is optimistic about the Chinese market, coupled with the inability of high-end products of local companies to do so, resulting in sustained high-speed growth in imports for many years. Take the large-scale aerospace industry of machine tools and
Cutting Tools
as an example. The level of machine tools and cutting tools cannot meet the requirements of the rapid development of the aviation industry. Imported machine tools and tools occupy a large proportion; on the other hand, Western developed countries restrict the export of key components and manufacturing equipment in the aviation industry. Therefore, this is the case for the Chinese machine tools industry. Make a difference, and you should also strive to break through the key user areas."
Hao Ming said: "The machine tool is a working machine, and the state should support the machine tools needed by the aerospace industry. In addition, companies must also position the product with special features, focus on the development of their own strong products in the user field, and increase their investment in the development of specialty products. Occupy more mid-range and high-end markets, otherwise all price wars in the low-end market will seriously affect the benefits." The country puts forward the goal of achieving 80% localization of machine tools in the aerospace industry by 2020. This requires the concerted efforts of the entire industry, including CNC systems, functional components, and host companies.
Copper Cable Cutter,Power Cable Cutter,Hydraulic Cable Cutter,Cable Cutter
Double Lions Tools Co., Ltd. , http://www.jcptool.com