With the increase of labor costs and the continuous development of Industry 4.0, intelligent manufacturing has become a major trend in the future. At present, many industries in China have made many breakthroughs in smart manufacturing. For the instrumentation industry, which is an important part of the manufacturing industry, how can we grasp the trend of intelligent development?
Intelligent manufacturing mainly refers to manufacturing with functions of perception, analysis, reasoning, decision-making, control, etc. It is the integration and deep integration of advanced manufacturing technology, information technology and intelligent technology. Intelligent manufacturing equipment mainly includes new sensors, intelligent control systems, industrial robots, and automated complete production lines. It can be said that intelligence, digitization and automation have become the standard of future manufacturing development.
According to statistics, the nine typical intelligent manufacturing models that are widely used in the manufacturing industry mainly include: large-scale personalized customization, digital integration of product life cycle, remote operation and maintenance, social collaboration, product life cycle traceability, and full production process. Energy optimization management, network collaborative manufacturing and smart factory model. These models are also reflected in the 16 "manufacturing lighthouse factories" announced by the World Economic Forum. For example, at the Danfoss Commercial Compressor Factory in Tianjin, China, the quality control system has been improved by using an all-digital traceability system and intelligent sensors, visual inspection, and automatic monitoring systems to improve labor productivity by 30%.
In order to promote the development of the intelligent manufacturing industry, the Ministry of Industry and Information Technology of the People's Republic of China has continued to organize and implement the special demonstration of smart manufacturing pilot demonstrations, and selected a number of pioneering pilot projects, and finally realized comprehensive intelligent manufacturing. In addition, China has also issued the "Accelerated Action Plan for Accelerating the Development of Sensors and Intelligent Instrumentation Industry". It is planned that by 2025, the overall level of sensors and intelligent instrumentation industry will enter the world's advanced ranks, involving defense and key industry safety and major projects. The required sensors and intelligent instrumentation are self-manufactured and autonomously controllable, and the market share of products and services has increased to more than 50%.
As the "eye" of data discovery and the "hands and feet" of performing operations, it can be said that instrumentation plays an irreplaceable role in industrial control, and its intelligent manufacturing will be of great significance to the entire manufacturing industry. In China, many companies have begun to get involved. Jinka Intelligent has established a series of production automation equipment and intelligent manufacturing units, such as highly automated base meter assembly line, automatic packing system, automatic sorting and palletizing system, online movement seal inspection, SMT automatic placement system. , intelligent production line, digital workshop, smart factory, etc.; Weisheng Group's Ruisenke robot greatly improved production efficiency and reduced labor costs. The previous 20 people can work continuously in one day, and now only 5 robots are needed for 8 hours. It can be done.
In fact, for the domestic instrumentation industry, it is late to start, the task is heavy, and there is still much room for improvement in order to achieve intelligent manufacturing. Compared with foreign countries, the degree of automation in China's instrumentation industry is obviously not high enough, and most of them still need manual operation. In today's universal application of computer technology, in order to achieve higher efficiency and reduce labor intensity, it is necessary to further use robots and artificial intelligence to improve the automation of instrumentation, reduce costs and improve efficiency.
Under the wave of rapid development of intelligent manufacturing, instrumentation and instrument manufacturers must seize this opportunity early, facing the needs of traditional industrial transformation and development of strategic emerging industries, targeting the perception, analysis, decision-making, control and execution of the manufacturing process. Integrate advanced manufacturing, information and intelligence technologies to achieve automation, intelligence and lean in manufacturing. At the same time, increase the intensity of technological innovation and accelerate the realization of digitization, intelligence and network upgrade of instrumentation.
Aluminium Castings - Sand Castings
Aluminium is a kind of very important material in the casting field, it has the advantage of lighter weight, better elongation, better anti-rust feature, easier for machining, and better surface finish compared with Iron Castings and Steel Castings.
Parts mainly include marine handle parts, turbocharger compressor housing, compressor wheel and so on.
We have the advantages of high and stable quality, strict control on raw material sourcing and inspection, good service and in time feedback for any question from clients, with all these, we have built long-term cooperation with the clients from Europe and USA.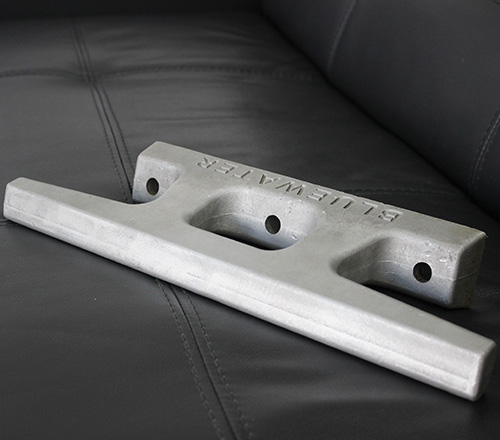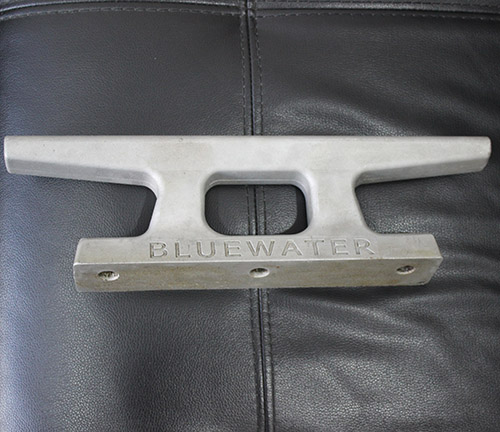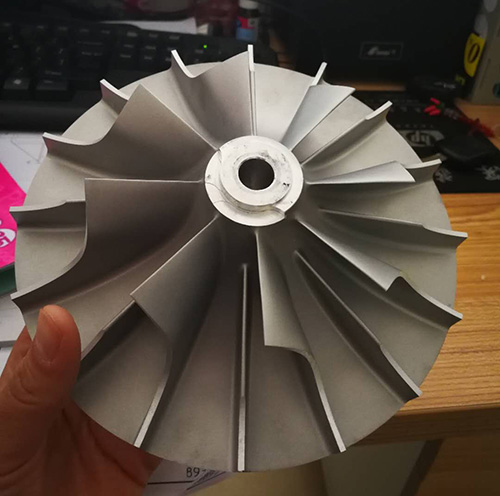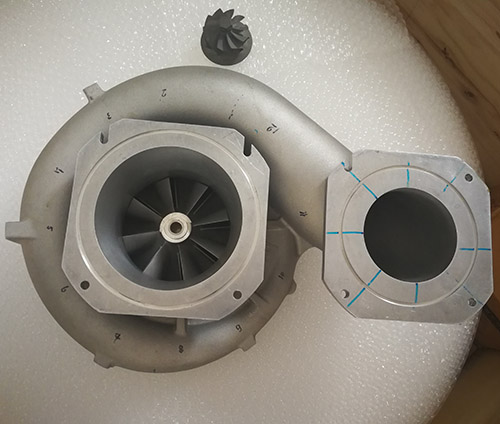 Sand Castings
Sand Castings,Green Sand Casting,Sand Casting Aluminum,Sand Casting Mold
Dandong Hengrui Machinery Co., Ltd. , http://www.hrcastings.com