Certification:
CCC / Ce / ISO / UL / TUV
Transport Package:
Packed in Cartons
Specification:
320*300*320
Dental Fluid Collection Turbo Vacuum Blower Gas Pump Specifications
Model

stage 

Rated

Normal. air flow

Normal. suction

Normal. discharge 

Frequency

Power

Vortage

Current

 
 

Hz

KW

V

A

m3/h

mbar

mbar

 TH 330 H16

single

50

0.75

â–³200-240/Y345-415

3.8â–³/2.2Y

140

-100

100

60

0.83

â–³220-275/Y380-480

3.8â–³/2.2Y

165

-115

100
Model: TH 330 H16 Â  Â  Â  Â  Â  Â  Â  Â  Â  Â  Â  Â  Â  Â  Â  Â  Â  Â  Â  Â  Â  Â  Â  Â Brand: SCB
Frequency: 50/60Hz                                              Motor: IE2 / IE3 
Power: 0.75/ 0.83 kw                                             Voltage: 200-240/Y345-415
Air flow: 140m3/h                                                  Pressure: 100 / -100mbar
Packages: Packed in cartons                                 Dimension: 300*290*320 mm
Installation ways: vertical and Horizontal                  Weight: 13 kg
Dental Fluid Collection Turbo Vacuum Blower Gas Pump Advantages
★  Energy Saving

★  IE2 And IE3 Motor, High class protection

★  Easy to install and maintance free

★  Oil free and low noise

★  Competitive Price, good quality, Die-casting process

★  Both suction and blowing at the same time, Durable voltage

Dental Fluid Collection Turbo Vacuum Blower Gas Pump Fittings
We have full range fittings for matched the blowers to help you have a much better experience in using our blowers, the fittings we have are silencer, filter, filter barrels, pressure relief valve (metal and plastic) and some connections, here showing some photos:





Dental Fluid Collection Turbo Vacuum Blower Gas Pump Applications

☆ Air Knife Cleaning and Drying System

☆ Air Coating; Spraying System

☆ Ultrasonic Washing and Cleaning Equipment

☆ PCB & PCBA Cleaning and Drying
 
☆ Plating Cleaning and Drying; Plating Aeration

☆ Pneumatic Conveying system; Central Conveying & Feeding System

☆ Central Vacuum Cleaning System; Dust Cleaning and Collections System

☆ Tablet press / Tabletting Machine; Capsule Filler

☆ Hospital Pneumatic Tube System; Anesthetic Gas Scavenging

☆ Dust-Free Plant; Dental Fluid Suction / Collection

☆ Hopper Agitation; Hopper Loader / Vacuum Loader

☆ Vacuum & Turbo Lifting; Material Handling and Conveying

☆ Vacuum Filling Equipment; Bottling drying system

☆ Distillery Plants; Desalination Plant

☆ Stocking Knitting Machine; Textile Machine

☆ Printing Machine; Paper Transporting

☆ Soil Remediation; Sewage Treatment; Water Treatment

☆ Packaging Machine; Wood-working Machine

☆ Agriculture Field; Fish Farm; Aquaculture

☆ Tank Aeration; Swimming Pool; Spa Pool
 
☆ Cooling for Molding; CNC Table
 
☆ Food Processing; Milk Suction Equipment

☆ Ozone or Vapor Extraction
Etc.

Here sharing some photos from our customers as below: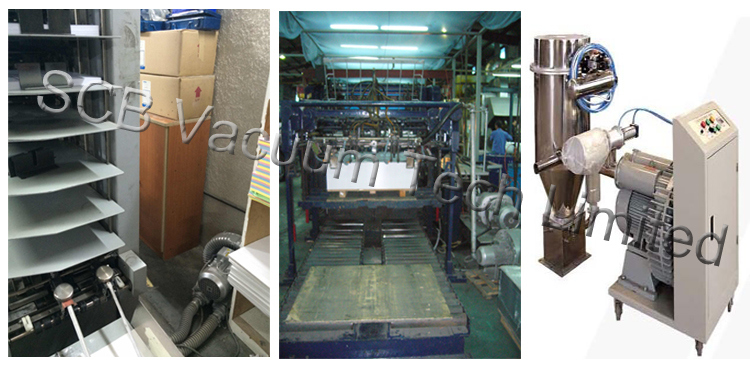 Dental Fluid Collection Turbo Vacuum Blower Gas Pump Test and Shippment
Professional test and package is our promise for you when getting our blowers!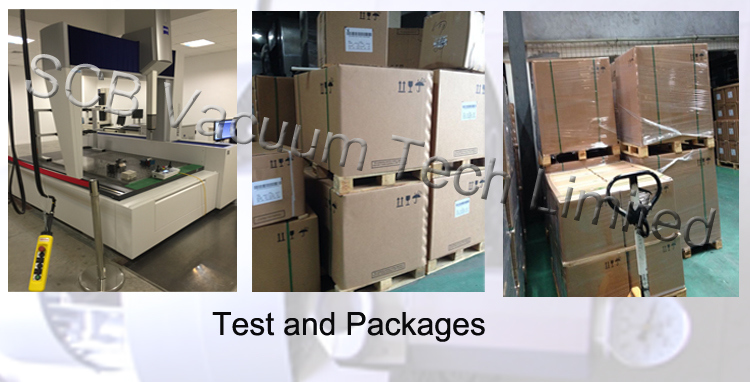 Dental Fluid Collection Turbo Vacuum Blower Gas Pump Factory
Compelete production line and test equipment, let you have a much guaranteed blowers and service!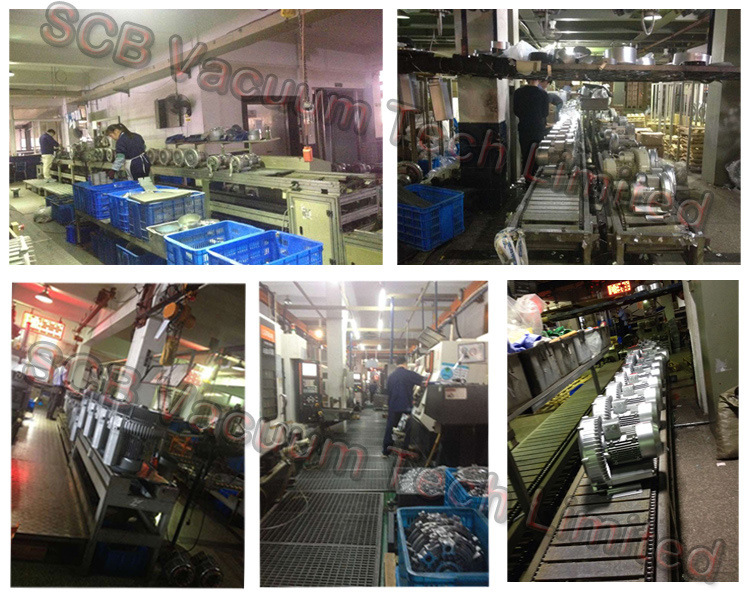 SCB Vacuum Company service
 A.  Professional design and die-casting blowers make sure the stable capacity
 B.  Engineer Teams help you choosing the best suitable models
 C.  OEM service available
 D.  Full products range: ring blowers, belt-driven blowers, Atex blowers, IP55 etc
 E.  1 year warrenty, 24hours service support
 F.   Super quality with Competitive Price
 G.  Delivery time is 1week after payment
 H.  Certificates: CCC, CE, TUV, UL, ISO





Dental Fluid Collection Turbo Vacuum Blower Gas Pump Introduction
SCB Vacuum are a company which develop blower for some years. Our main products is vacuum pump, gas blower, centrifugal blower, regenerative blower, belt-driven blower, side channel blower and all parts. The full range models will support you much well in the market.

Gas blower are using Die-casting technique, to make sure provide all blowers with stable the capacity and peformance.

The terms we appreciate is FOB, CFR, CIF and EXW etc.

Welcome contact us for more technical information and competitive price!
 SCB

   

Kasumy

SCB Vacuum Tech Limited
Add: Room2114, Tenglong business center,
Nancheng, Dongguan, Guangdon Province
Web: www.scbvacuum.com
         www.scbblower.com