Following the success of the series of love charity events in many locations such as Yuanyang and Wuhan, on November 10-12, 2016,
Dongfeng Cummins
came to Xi'an Asia-Europe Logistics Park to hold the "Peace and Health Promotion" charity event. The three-day caring event sent warmth and welfare to the card members in the winter.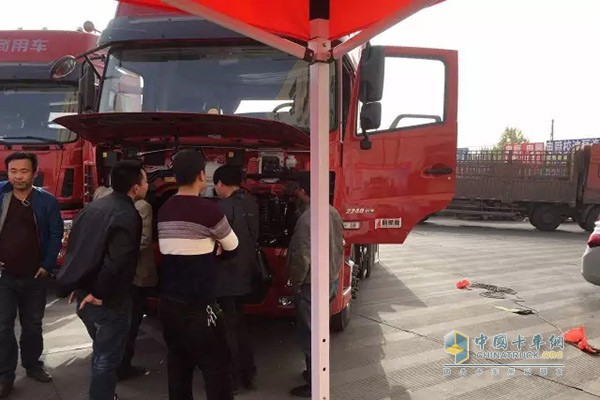 Zero-distance access to the sailing car that ISZ 13-liter engine matches
As the saying goes, "No activity, no brothers". During the event, Kang Kang warmly welcomed card members to participate in the event. Medical experts were invited to provide health checkups for card friends; professional vehicle technical engineers solved problems for the card friends; Wang Zhi, the king of high torque power, was a 13-liter engine. It is quickly triggered card friends onlookers. Here we must mention that our gift for this event can be described as an unprecedented rich, but still free! Free! Free! Important things to say three times.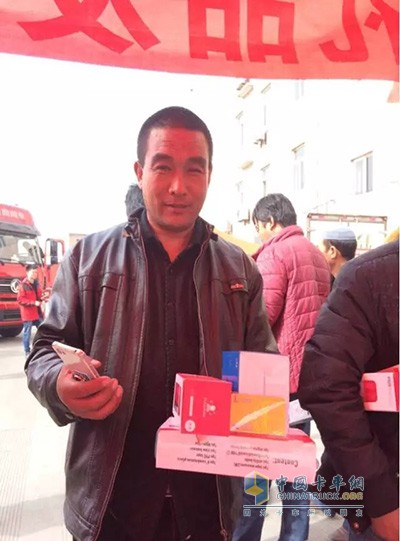 The card friend who got the oil card is very happy
Close to zero outdoor temperature, the event site is extremely hot, gifts can not be stopped! The activity continues, you do not have to worry about the number of card friends is not enough, as long as you come, never let you go home empty handed, there will be spree !!!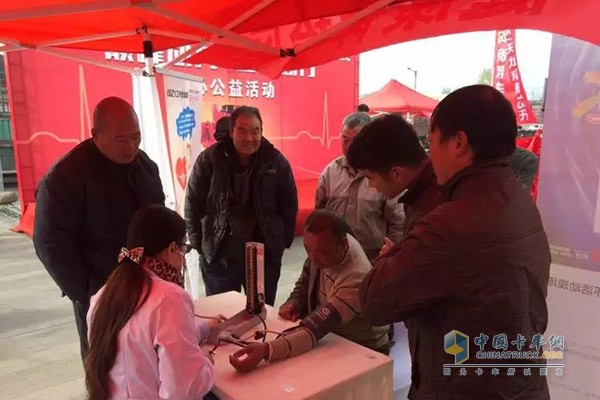 Free health check is welcomed by on-site card friends
In fact, this is not the first time such an event has been held. As early as 2015, Dongfeng Cummins took care of his friends in many logistics parks, not only for the long-term fighters in the car. The health examination also allowed the long-time card enthusiasts to consult the technical experts on the site regarding the use and maintenance of the engine and to understand the identification and use precautions of Dongfeng Cummins' pure spare parts to ensure the health of the heavy heart "cardiac".
As a representative of the high-powered engine, Dongfeng Cummins' ISZ 13-liter engine is perfectly matched with Dongfeng Tianlong and other brands of trucks. Not only does it bring you more efficient and higher-quality truck products, its strong service guarantee capability also makes Kang Powder worry-free. Caring is still going on, and the next stop of "Peak Power Health Peer" is Chongqing, and Kang Kang looks forward to meeting you.
Nanpi Jiantong Hardware Manufacturing Co.,Ltd. offers a wide range of metal brackets, include Angel brackets, corner brackets, L brackets, Steel Brackets, U shape brackets, solar brackets.
Material grade: stainless steel 301, stainless steel 304
Al5052,6061
steel DC01,DC04,ST12,Q235,SJ235R
galvanized steel sheet DX51D
Stock thickness ranges from 0.30mm-6.0mm for stainless steel
0.30mm-6.0mm for aluminum
0.20mm-6.0mm for carbon steel
Surface finishing: polishing, satin blasted, powder coating, electro plating, anodize
Application: connectors, mounting brackets, supports, chassis parts ..etc.
Metal Bracket,Aluminum Bracket,Stainless Steel Bracket,Steel Brackets
Nanpi Jian Tong Hardware Manufacturing Co., Ltd. , https://www.sheetmetals.nl