Model NO.:
Diameter 1m with Length 10m 6plys
Layers:
6 Layers, Other Types Are Available Upon Request.
Material Type of Synthetic-Tire-Cord:
1870d/2, 1870d/3
Delivery Time:
Within 2 Weeks
Delivery Method:
by Sea or by Air
for:
Shipyards and Ship Owers
Trademark:
Evergreen Maritime
Transport Package:
Nude Packing for Sea and Air Transport
Specification:
6 fabric plys
China manufacturer inflatable marine rubber salvage airbags for ship refloatation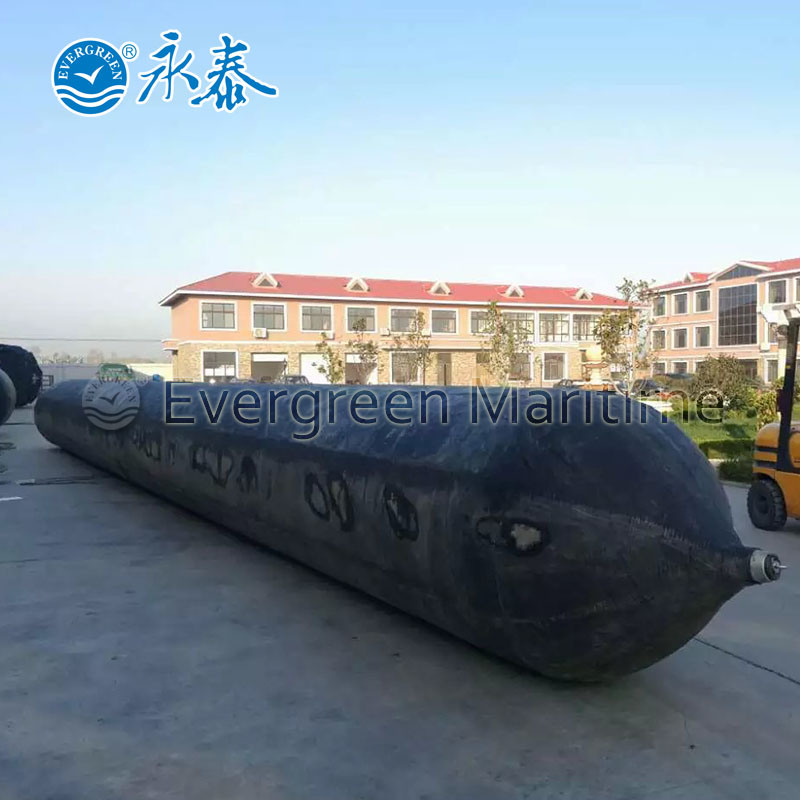 1.Construction Features
Marine rubber airbags' body include outer layer ,inner layer and synthetic-tire-cord layer.
All the accessories are free for our clients.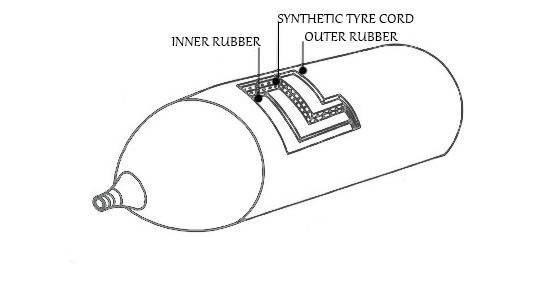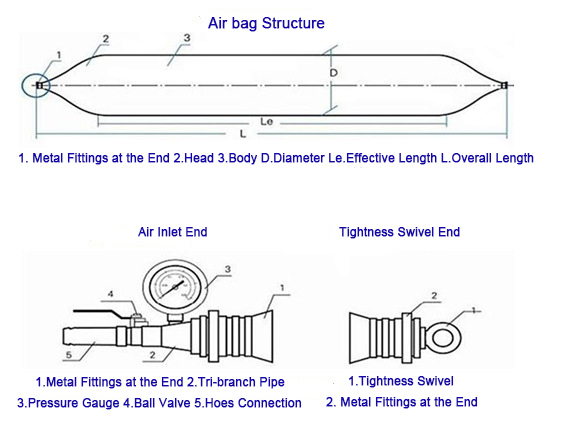 2.Specification
 
 
Diameter
Safty Working Pressure
Working Height
Capacity
KN/m
Ton/m
Layer-6
D0.8m
0.24MPa
0.5m
122.4
12.9
D1.0m
0.22Mpa
0.6m
131.95
13.46
D1.2m
0.18MPa
0.7m
141.37
14.43
D1.5m
0.14MPa
0.9m
131.95
13.46
D1.8m
0.12MPa
1.1m
131.95
13.46
D2.0m
0.10MPa
1.1m
155.51
15.87
D2.5m
0.10MPa
1.3m
162.34
16.41
More details for accessories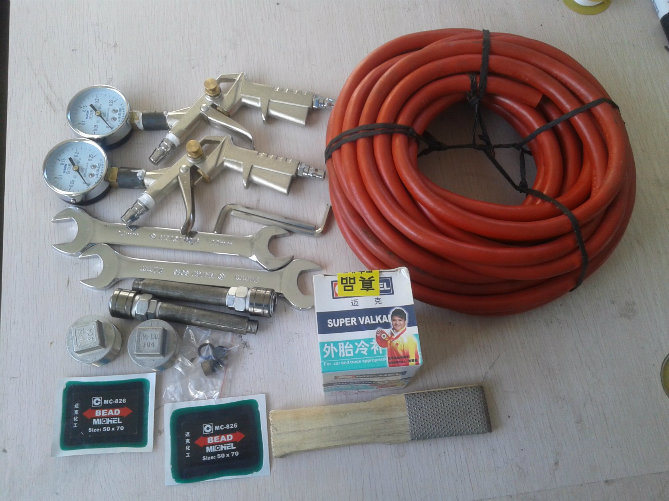 3.Application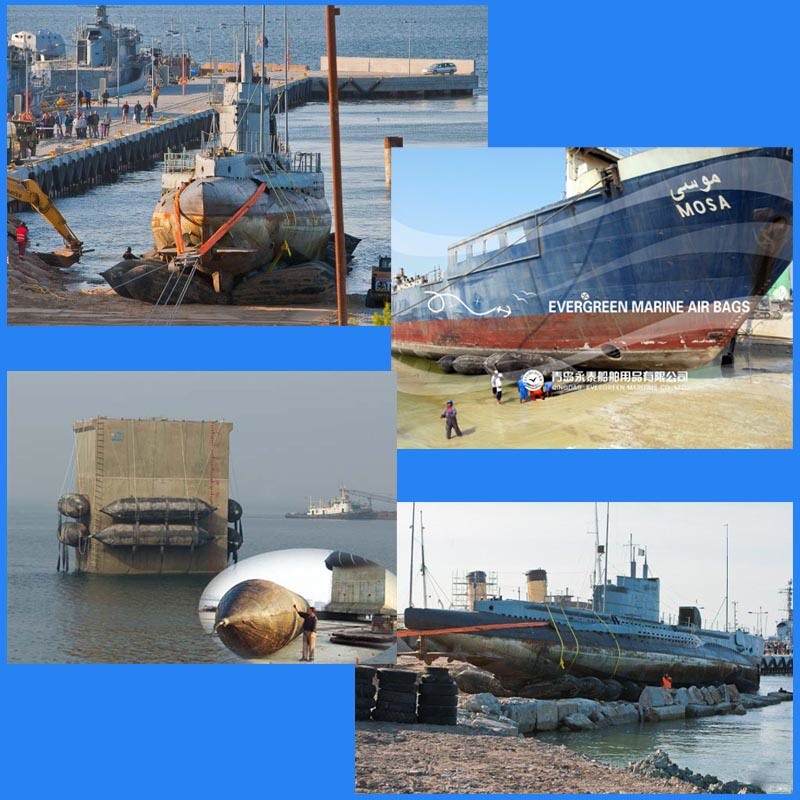 4.Queries

1.MOQ: 1Â PC

2.Lifespan: 10 years 

3.Guaranty period: 2Â years

4.Certificates: CCS, LR,DNV,BV,ABS,SGS.etc.

5.factory with decades years' experience 
 
If need, contact me directly.
 
Tel:+86 176 6392 9266
 
 
Standard:
ANSI B16.5,ANSI B16.47,ANSI B16.48, ANSI B16.36, MSS SP-44
Size: 1/2''~60''
Class Rating: 150~2500
Facing: RF(raised face);FF(flat face);RTJ(ring type joint);RJ(ring joint face)
TG(tongue and groove face);MFM(male and female face)
Manufacturing process: , Forged,
Material:
CARBON STEEL FOR FLANGES : ASTM A105/A105N .A350 LF1, LF2 CL1/CL2, LF3 CL1/CL2
A694 F42, F46, F48, F50, F52, F56, F60, F65, F70
Steel RST37.2, C22.8
Stainless steel:
304/SUS304/UNS S30400/1.4301
304L/UNS S30403/1.4306;
304H/UNS S30409/1.4948;
309S/UNS S30908/1.4833
309H/UNS S30909;
310S/UNS S31008/1.4845;
310H/UNS S31009;
316/UNS S31600/1.4401;
316Ti/UNS S31635/1.4571;
316H/UNS S31609/1.4436;
316L/UNS S31603/1.4404;
316LN/UNS S31653;
317/UNS S31700;
317L/UNS S31703/1.4438;
321/UNS S32100/1.4541;
321H/UNS S32109;
347/UNS S34700/1.4550;
347H/UNS S34709/1.4912;
348/UNS S34800;
Alloy steel:
ASTM A694 F42/F46/F48/F50/F52/F56/F60/F65/F70;
ASTM A182 F5a/F5/F9/F11/F12/F22/F91;
ASTM A350 LF1/LF2/LF3;
Duplex steel:
ASTM A182 F51/S31803/1.4462;
ASTM A182 F53/S2507/S32750/1.4401;
ASTM A182 F55/S32760/1.4501/Zeron 100;
2205/F60/S32205;
ASTM A182 F44/S31254/254SMO/1.4547;
17-4PH/S17400/1.4542/SUS630/AISI630;
F904L/NO8904/1.4539;
725LN/310MoLN/S31050/1.4466
253MA/S30815/1.4835;
Nickel alloy steel:
Alloy 200/Nickel 200/NO2200/2.4066/ASTM B366 WPN;
Alloy 201/Nickel 201/NO2201/2.4068/ASTM B366 WPNL;
Alloy 400/Monel 400/NO4400/NS111/2.4360/ASTM B366 WPNC;
Alloy K-500/Monel K-500/NO5500/2.475;
Alloy 600/Inconel 600/NO6600/NS333/2.4816;
Alloy 601/Inconel 601/NO6001/2.4851;
Alloy 625/Inconel 625/NO6625/NS336/2.4856;
Alloy 718/Inconel 718/NO7718/GH169/GH4169/2.4668;
Alloy 800/Incoloy 800/NO8800/1.4876;
Alloy 800H/Incoloy 800H/NO8810/1.4958;
Alloy 800HT/Incoloy 800HT/NO8811/1.4959;
Alloy 825/Incoloy 825/NO8825/2.4858/NS142;
Alloy 925/Incoloy 925/NO9925;
Hastelloy C/Alloy C/NO6003/2.4869/NS333;
Alloy C-276/Hastelloy C-276/N10276/2.4819;
Alloy C-4/Hastelloy C-4/NO6455/NS335/2.4610;
Alloy C-22/Hastelloy C-22/NO6022/2.4602;
Alloy C-2000/Hastelloy C-2000/NO6200/2.4675;
Alloy B/Hastelloy B/NS321/N10001;
Alloy B-2/Hastelloy B-2/N10665/NS322/2.4617;
Alloy B-3/Hastelloy B-3/N10675/2.4600;
Alloy X/Hastelloy X/NO6002/2.4665;
Alloy G-30/Hastelloy G-30/NO6030/2.4603;
Alloy X-750/Inconel X-750/NO7750/GH145/2.4669;
Alloy 20/Carpenter 20Cb3/NO8020/NS312/2.4660;
Alloy 31/NO8031/1.4562;
Alloy 901/NO9901/1.4898;
Incoloy 25-6Mo/NO8926/1.4529/Incoloy 926/Alloy 926;
Inconel 783/UNS R30783;
NAS 254NM/NO8367;
Monel 30C
Nimonic 80A/Nickel Alloy 80a/UNS N07080/NA20/2.4631/2.4952
Nimonic 263/NO7263
Nimonic 90/UNS NO7090;
Incoloy 907/GH907;
Nitronic 60/Alloy 218/UNS S21800
Industrial Flange,Industrial Pipe Flange,Industrial Pipe,Steel Pipe Flanges
He Bei GuangHao Pipe Fittings Co .,LTD (Cangzhou Sailing Steel Pipe Co., Ltd) , https://www.guanghaofitting.com