Name:
2018 Pipe Fittings Mould
Mould Base:
Lkm.Hasco.Dme
Style:
Tee Mould, Elbow Mould, Union Mould, Socket Mould
Transport Package:
Wooden Case
Origin:
Taizhou, Zhejiang, China
 Welcome to our website
 
Jtp Mould is known as one of the best manufacturers and exporters for plastic injection moulds for household articles, chair mould, pallet mould, crate mould, automotive mould and so on. Our moulds are mainly exported to Philippines, Italy, Australia, Saudi Arabia,Jordan,Argentina,Colombia,India, Malaysia, Philippines and other 20 countries.

 
JTP MOULD is also a high standard of pipe fitting moulds manufacturer. We can make PP, PVC, PPR fitting moulds, Tee mould, Elbow mould, union mould, socket mould etc. 

Professional technical system: collapsible core demoulding technology, unscrewing ejection technology, core sliding ejection technology, inserts over molding technology.

For quoting pipe fitting mould, Please just send us the list of the pipe fittings with standard size and product name. 
 
 
 1.More information about 2018 Pipe Fittings Mould
name                                2018 Pipe Fittings Mould
mould material                  
 P20 
cavity                                
1 cavity
Shaping Mode                   
Plastic Injection Mould
runner                               
cold  runner
mould design                    
3D/2D
design days                      
1 day
mould life                          
500,000 shots
plastic material                
PP, PVC, PPR Â etc.
injection system              
fully automatic
steel hardness                 
36-52HRC(according to different steel)
payment                          
40% of deposit by L/C T/T 60% of balance by L/C T/T
delivery time                    
50 days
specification                      
depends on customers' demand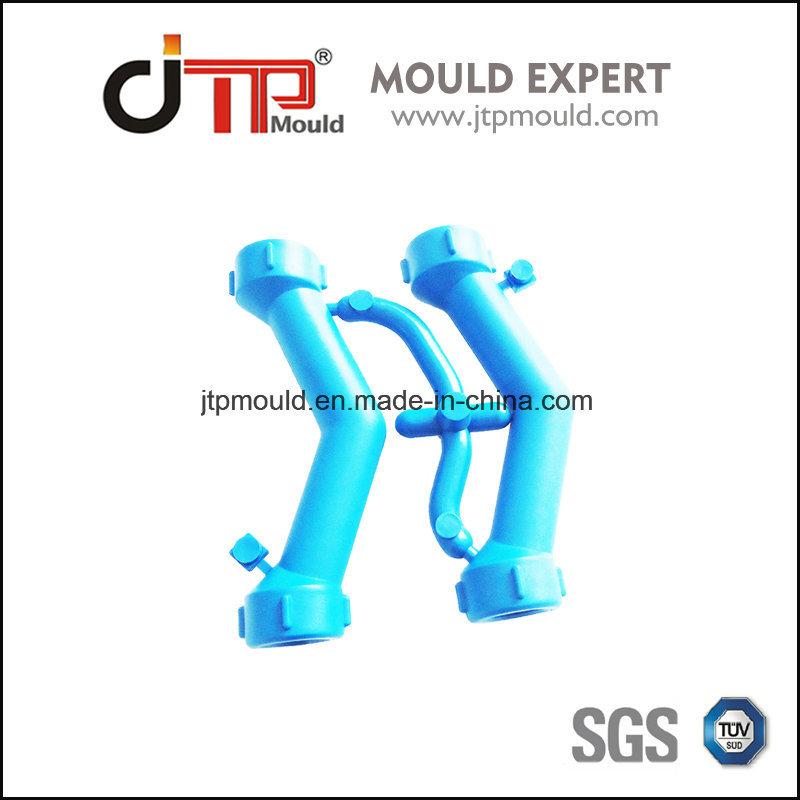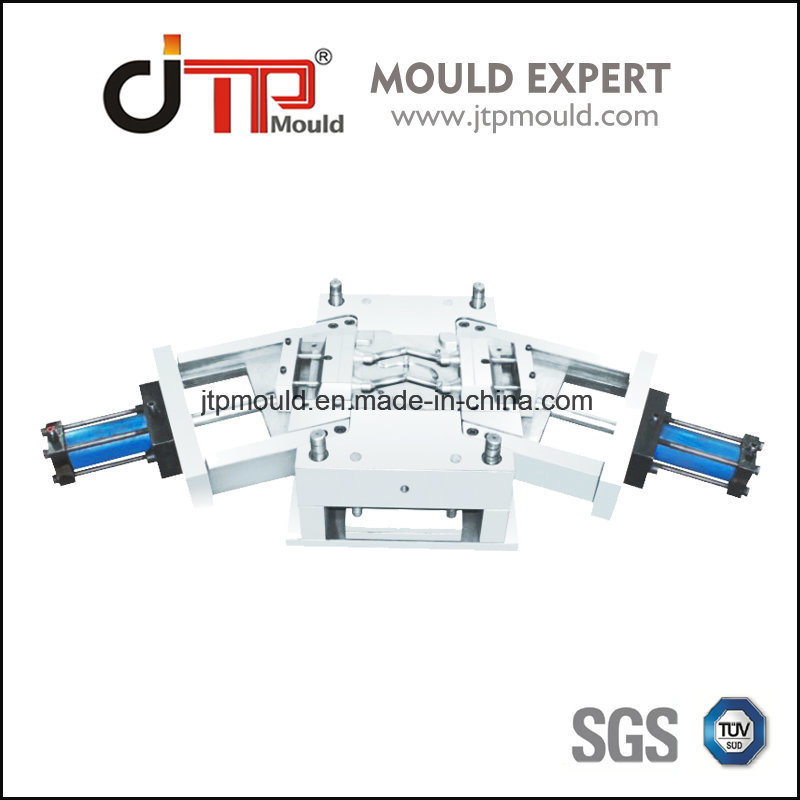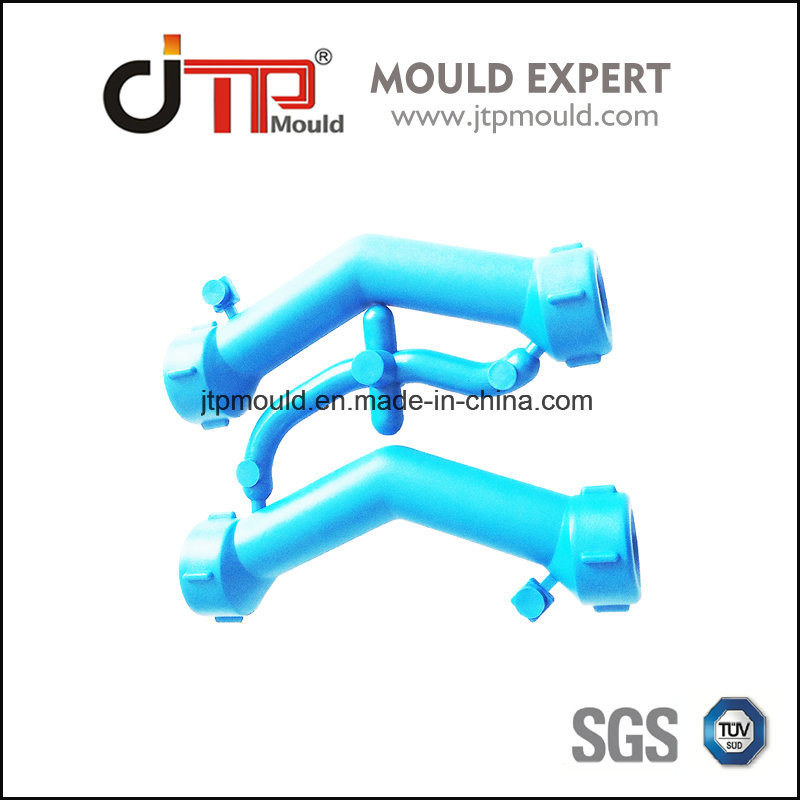 2.Order Process For Mould From JTP mould
Stage 1
Make product design drawing as per original sample or customer's concept

Get machine specs from buyer

Plan mould specification
Stage 2
Make mould drawings according to the buyer's requirments & machine specs.

Approval of mould drawings by the buyer's
Stage 3
Order steel & standard parts and start machining work on core,cavity & mould base

Fitting,adjusting,polishing

Detailing & Assembly
Stage 4
First trial -To check mould injection dimensions, fittings and mark corrections

Second trial-Detailed inspection,corrections
Stage 5
Send mould testing video & photos to the buyer

Send trial samples by courier to customer and take approval

After do final corrections,do final trial-inspection
Stage6
Pack moulds with wooden case

Delivery mould by sea or by air

 
3.our main business line
1) Household moulds: plastic chair, table, buckets, laundry basket, trash bin, kitchenware ,plastic sanitary ware mould, plastic container mould ,etc.
2) Industrial moulds: pallet mould, crate mould, paint container mould ,plastic industrial part mould, plastic dustbin mould ,etc.
3) Thin wall moulds: thin wall cup, thin wall  tablewares, etc.
4) Pipe fitting moulds: PPR pipe fittings, PE,PVC pipe fittings.
5) Packaging moulds: Blowing mould, pet bottle mould, Cap mould,etc.
6) Other mould: Syringe mould, Medical plastic mould, Other OEM mould
 

 
4.our advantages
Professional plastic mould maker
Exported to many countries
Detailed production schedule
Punctual delivery
Good After-sale service


 
5.offers you
Response on Email, telephone calls or fax in-time
Supply the quotation and mould designs in-time
Communication on the technical points in-time
Sending pictures for the mould machining progress and mould finishing Schedule in-time
Mould test and sample delivery in-time
The internal structural design is vane, Vane Damper is more suitable for soft close. ABD vane dampers are used to dampen drives, control speed, and many other applications. The damping direction of the vane dampers with continuous rotation can be clockwise, counter clockwise, or in both directions. Vane dampers are widely used in automobile interior decoration, household electric appliances, furniture and bathroom products, etc. Our dampers can make the movement of structures soft, quiet and safe to mitigate the impact, avoid the damage, increase the mechanical life, reduce noise, and improve product quality.
When the axis of rotation is moving, the blades that are connected to the axis of rotation rotate at the same time. The silicone oil in the oil chamber is squeezed between the blade andthe body to the back of the blade. The resistance formed by the pressure of the silicone oil to the area of the blade is the damping torque of the rotating shaft and the blade. The torque generated during rotation is determined by the oil viscosity, the pressure area of the blade and the clearance between the blade and the body.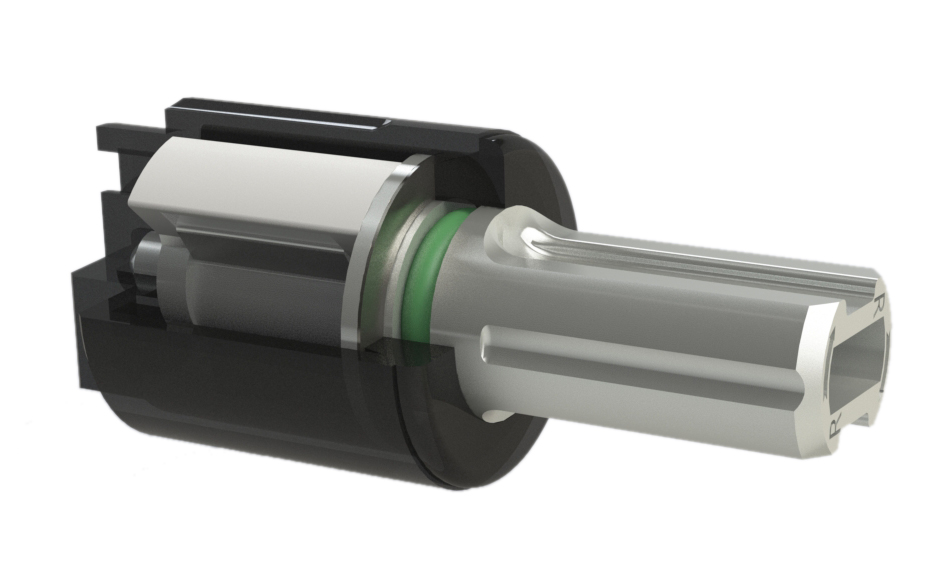 NOTE:
1. Please contact the corresponding product engineer for specific torque products.
2.The Standard of completion closing:the angle is 90° between Shaft A and Shaft B.
3.It is closing position to assemble the shaft into the housing.
4. Max. cycle rate: 3 cycles/min(Clockwise110 °, 110 ° anti-clockwise for 1 cycle)
5.Operating temperature:0~40℃
6.Storage temperature:-10~60℃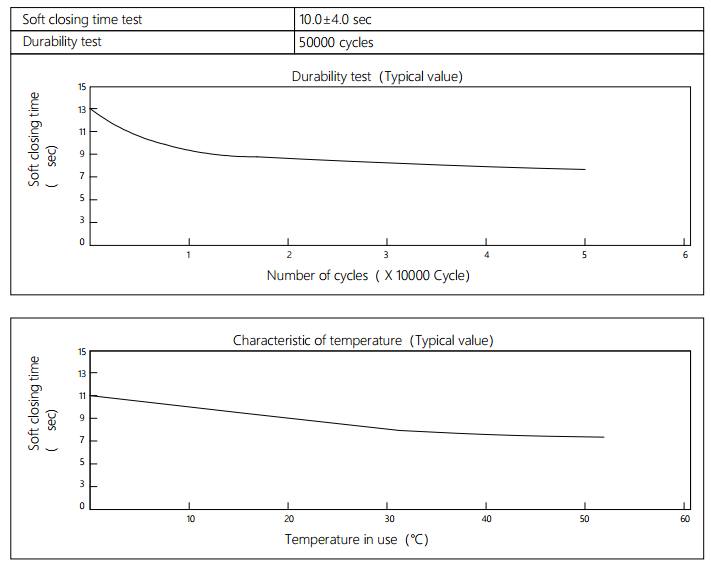 Soft closing time test: Measure the closing time from angle 70 to 0.
Rated Torque (T).
Test Temperature: 23±2℃.
Durability test:
Test Method: From the closing position to opening position, push back to 70°, soft close from 70° to 0°.
Rated Torque (T).
Operation Angle: 0°~110°.
Test Temperature: 23±2℃.
Durability test cycle: 50,000 cycles. The result of product test )>2s.
Vane Damper
Vane Damper,High Temperature Dampers,Toilet Seat Vane Damper,Soft Down Damper,Storage Boxes Vane Damper
Shenzhen ABD Equipment Co., Ltd. , https://www.abddamper.com