A few days ago, Shanghai Huayi Group Co., Ltd. issued an announcement and the resolution of the 8th meeting of the 9th Board of Directors reviewed and passed the "Proposal on the Suppression of Production by Shuangqian
Tire
Co., Ltd. Double-Bill Truck Tire Branch." With the completion of the overall listing of the Huayi Group, the wholly-owned subsidiary Shuangqin Tire Co., Ltd. has accelerated strategic adjustment based on the trends and requirements for the structural adjustment and intelligent development of the tire industry. One of the measures is the dual-tire truck tire company's all-steel load radial. The tire production line achieves a smooth shutdown. With the transfer of production capacity in a relatively short period of time, the work of diverting and relocating workers has basically been resolved, and double-bill loading has enabled a complete shutdown.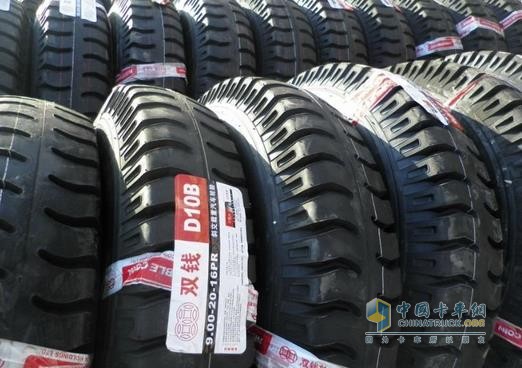 Double money tire
Since the beginning of the year, double-bill loading has gradually reduced production, and all production equipment after the suspension of production has been transferred to Jiangsu Rugao Company and Chongqing Company. Jiangsu Rugao Company's relocation project started on April 20, 2016. On June 10, 2016, the first product of industrial tires went offline. Completed the relocation and equipment commissioning tasks of nearly 50 vulcanizers, and it took only 40 days from equipment lifting to finished tire production.
The adjustment of production capacity among subsidiaries did not affect the production and sales capacity of TBR products for dual-tire tires in 2016. At present, the production capacity of Jiangsu Rugao Company and Chongqing Company has reached 5.5 million, which ensures the demand of the sales market. As of the end of November, the production of dual-tire tire TBR products increased by 0.43% over the previous year, with sales growth of 6.46%.
In accordance with the principle of "not changing jobs, not changing jobs, not changing jobs", the Trucking Tire Co., Ltd. officially implemented the shunting and resettlement work for employees on May 19, 2016. The truck company actively contacted the Shanghai Federation of Trade Unions, the Vocational Assistance Service Center, the Minhang District Employment Service Center, and the Jiangchuan Sub-district Community Affairs Processing Center to carry out various job placements. The social units and Huayi Group's internal units were invited to provide more services to the DDL employees. Posts. The load-bearing branch company reduced redundant staff due to the suspension of production. It is estimated that personnel placement costs will be 237 million yuan during the year.
Huayi Group will scientifically plan the production layout and intelligent transformation of Shuangqin Tire and its subsidiaries after comprehensively researching the development status and trends of domestic and international tire industries and tire market.
Milky Oolong,Oolong Green Tea,Oolong Tea Coles,Oolong Tea Leaves
Hunan Junshan Yinzhen Tea Industry Co.,Ltd , https://www.junshan-tea.com